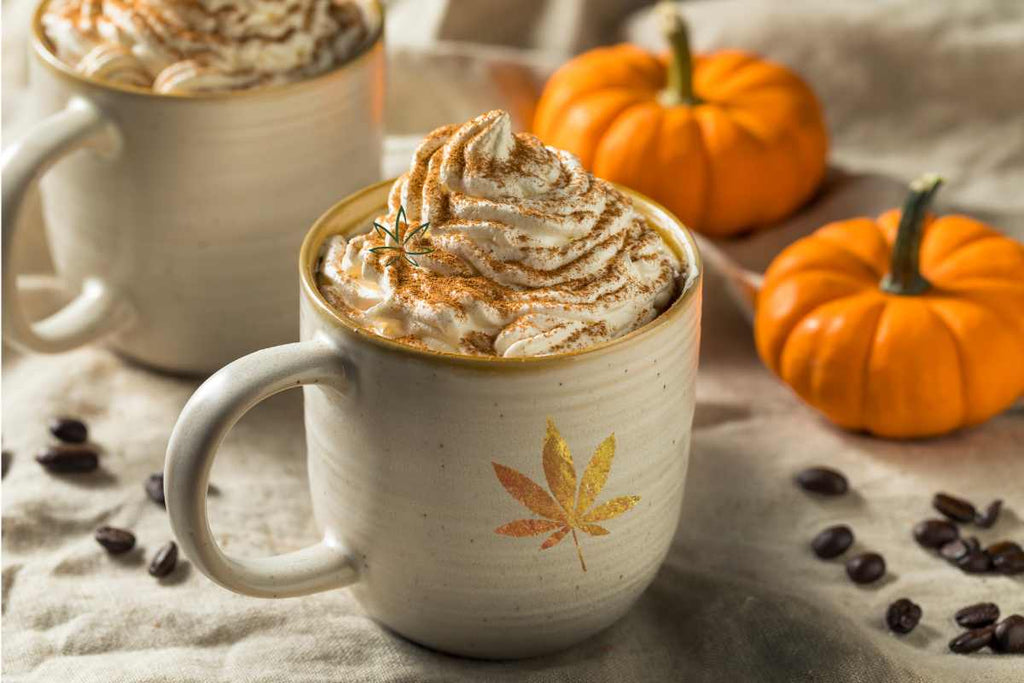 As the crisp autumn air settles in, there's nothing quite like the comforting embrace of a warm beverage to keep you cozy. In this fall-inspired cannabis recipe blog, we're going to show you how to create a delightful twist on a seasonal favorite - the Cannabis-Infused Pumpkin Spice Latte.
This soothing and flavorful concoction will not only warm your soul but also add a touch of fall magic with a hint of cannabis. Whether you're a seasoned cannabis enthusiast or a curious beginner, this recipe is perfect for enjoying the cozy vibes of fall.
Ingredients:
For the Cannabis-Infused Milk:
1 cup whole milk
1 gram of your preferred cannabis strain (adjust potency to your preference)
For the Pumpkin Spice Latte:
1 cup brewed espresso or strong coffee
1/2 cup pumpkin puree (canned or homemade)
1/4 cup granulated sugar
1/2 tsp pumpkin pie spice
1/2 tsp vanilla extract
Whipped cream for garnish (optional)
Cinnamon or nutmeg for sprinkling (optional)
Instructions:
1. Prepare the Cannabis-Infused Milk:
To create your cannabis-infused milk, start by finely grinding your cannabis.
In a small saucepan, combine the milk and ground cannabis.
Heat the mixture over low heat, stirring occasionally, for 45 minutes to 1 hour. Make sure not to bring it to a boil.
Once infused, strain the milk through a fine-mesh strainer or cheesecloth into a container. Set aside.
2. Brew Coffee or Espresso:
Brew a cup of your favorite espresso or strong coffee.
3. Make the Pumpkin Spice Latte:
In a separate saucepan, combine the pumpkin puree, granulated sugar, pumpkin pie spice, and vanilla extract.
Cook over medium heat, stirring constantly, until the mixture is heated through and the sugar has dissolved.
4. Combine Ingredients:
In a blender, combine the hot cannabis-infused milk and the pumpkin spice mixture. Blend until smooth and frothy.
5. Prepare Your Latte:
Pour the brewed coffee or espresso into a large mug.
Gently pour the pumpkin spice mixture over the coffee.
6. Garnish and Serve:
Top your Cannabis-Infused Pumpkin Spice Latte with whipped cream, and sprinkle with a touch of cinnamon or nutmeg, if desired.
7. Enjoy Responsibly:
Sip your cannabis-infused latte slowly and savor the warmth and flavors of fall. Remember that the effects of cannabis-infused beverages may take longer to kick in, so take your time and consume responsibly.
This Cannabis-Infused Pumpkin Spice Latte is the perfect fall companion, combining the comforting taste of pumpkin spice with the calming effects of cannabis. As always, start with a low dose and ensure you are familiar with your tolerance. Embrace the magic of the season and enjoy the coziness of autumn with this delightful beverage.