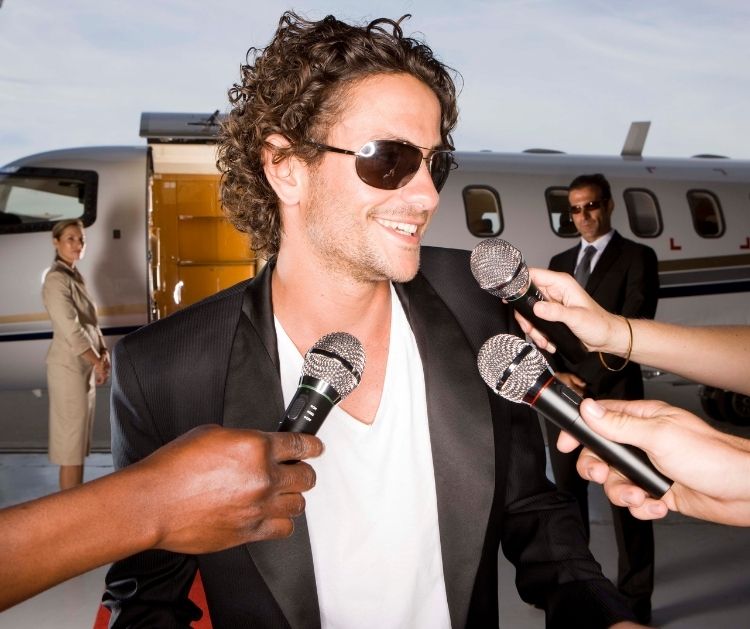 Every celebrity nowadays appears to have a lifestyle brand.
A line of Goop goods includes:
candles,

skin care,

and wellness items.
Fabletics was developed by Kate Hudson in order to provide training clothing to the general public.
Hello Bello is the eco-friendly baby goods business that Kristen Bell and Dax Shepard started with their husbands.
Celebrities have recently begun selling their own marijuana products, such as cannabinoid oils, edible candies, and joints, in the cannabis sector.
As more states legalize marijuana, we're seeing an increase in celebrity-owned cannabis companies. Marijuana for medical purposes was legalized for the first time in 1996 in California. Legalization of marijuana for recreational use began in 2012 in Washington State and Vermont. Marijuana is now legal in 18 states and the District of Columbia for recreational use. In 37 states, medical marijuana usage is permitted. Marijuana was just approved for use in the state of New York by a voter referendum in March 2021.
Nevertheless, marijuana is still banned at the federal level and classed in the same category as more dangerous narcotics like LSD, heroin, and peyote as a Schedule I prohibited substance. President Biden, on the other hand, has stated his support for federal decriminalization and legalization of marijuana for medical reasons.
A record $17.5 billion in legal cannabis sales will be made in 2020, an increase of 46% over the previous year. The legal industry is estimated to reach $41 billion in annual sales by the year 2026.
Six celebrities you may not have heard of are involved in the legal cannabis industry:
Seth Rogen
Actor Seth Rogen brought his cannabis and pottery company, Houseplant, which he had originally started in Canada, to California in March of 2021. It's no surprise that "Superbad" and "Pineapple Express" director Seth Rogen has started his own cannabis business. During his announcement, Rogen remarked, "If you know anything about me, I am going to presume that it's because I really enjoy pot."
Rogen, who has over 9 million Twitter followers, announced the launch in the United States. After Rogen made the announcement, the Houseplant website went down. Snoop Dogg and Martha Stewart both collaborate with Canopy Growth, a Canadian cannabis manufacturer, to create their goods, and Rogen has joined forces with them.
Snoop Dogg
Hip-hop artist Snoop Dogg, who has a long history of drug use, launched his own cannabis brand, "Leafs by Snoop," in 2015. Snoop Dogg started his company three years after Colorado became one of the first states to permit recreational marijuana usage.
Snoop Dogg's clothing brand is available in a number of Colorado locations. Some of Snoop Dogg's marijuana hybrids, such "Tangerine Man" and "Lemon Pie," have been developed as part of the project. The rapper Snoop Dogg also creates marijuana-infused edibles like chocolates and fruit gummies.
Martha Stewart
Martha Stewart, the "Odd Couple" friend of Snoop Dogg and a lifestyle expert and chef, has her own line of marijuana-infused items. By way of introduction to Canopy Growth, Snoop Dogg is said to have brought Stewart to the corporation.
Cannabidiol, or CBD, is a component present in cannabis that does not have euphoric characteristics but has been shown to help alleviate anxiety. In spite of Stewart's claim that she does not smoke marijuana, she does take CBD to help her fall asleep. Products in the CBD line include lemon and blood orange scented oils and candy.
Willie Nelson
In 2015, country singer Willie Nelson launched his marijuana company, "Willie's Reserve," with the help of a team of entrepreneurs. The states of Colorado, California, Washington, Nevada, Arizona, Ohio, and Oregon are all places where Nelson's brand is sold. As of 2018, Willie's Reserve's parent business has raised $29.5 million.
Nelson is a staunch proponent of marijuana legalization and believes the drug saved his life. Pre-rolled joints and vape pens are also available for purchase at Willie's Reserve. Nelson is said to rely on small-scale growers to provide him with the marijuana he consumes.
Jim Belushi
It has been more than five years since Jim Belushi began cultivating marijuana on a farm in Oregon. A dispensary in Belushi's native state of Illinois chose to offer a strain of his plant entitled Blues Brothers, after the movie in which his brother appeared. In addition to Belushi's Secret Stash and Captain Jack's, he has two more distinctive strains of the plant.
In addition to Illinois, Belushi's Farm offers his goods in Colorado and California under the name of the comedian. John Belushi, the younger brother of actor John Belushi, died of a heroin overdose in 1982, and Belushi feels that if he had known about the medicinal advantages of marijuana, he would still be living today.
Jay Z
In 2020, rapper Jay Z teamed up with Californian firm Caliva to create a cannabis brand.
Three categories are used to categorize the products:
light,

medium,

and heavy.
The strains are sometimes referred to by their numbers rather than their names.
On top of his own cannabis firm, Jay Z also serves as the chief brand strategist for Caliva. According to reports, Jay Z created a cannabis investment firm in January 2021 with the express purpose of investing in cannabis companies run by people of color.
Carl Sagan 
You're probably surprised to see Carl Sagan and cannabis in the same sentence. Many of Mr. Sagan's friends (apart from his wife and close family members) were unaware that he was a frequent user of recreational drugs, despite the fact that few people are aware of this. To put it another way, he is the polar opposite of Snoop Dogg.
Don't be deceived into thinking he only liked getting high in the solitude of his own home since he was so covert about it. In actuality, he was a staunch proponent of marijuana legalization, although in secret. He was concerned that openly advocating cannabis during the drug war would harm his professional reputation and prevent him from becoming a professor at New York's prestigious Cornell University. He was correct.
This does not imply that he was quiet. Mr. X was the pen name he used to write a notable piece for Lester Grinspoon's 1971 book, Marijuana Reconsidered, in which he pushed for marijuana legalization. Many consider this piece to be the pinnacle of written dedication to cannabis and its effects.
Carl was "infuriated" by Sagan's letters to the Drug Policy Foundation in which he questioned the scientific credibility of the War on Drugs campaign, according to his wife.
Investing in legal cannabis
By investing in the cannabis sector, you can get in on the action regardless of whether or not your state has legalized it.
You may still invest in legal cannabis, despite the fact that it is now prohibited under federal law in the United States.
Companies that operate in countries where marijuana is legal are listed on US stock markets, although they are based in countries like Canada.