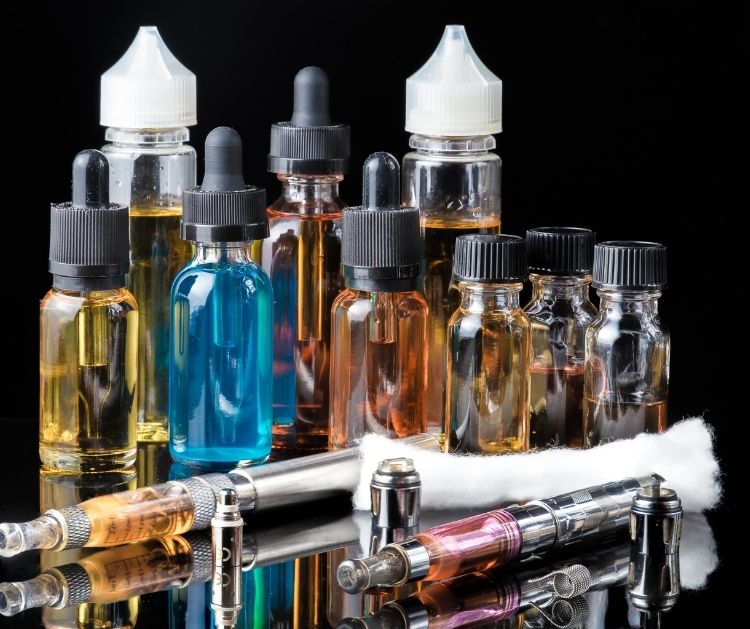 New and innovative products are continuously being introduced in the vape sector, making it one of the most dynamic industries in the world. If you're a vaper, it's not unexpected that you want to stay with what you know rather than get caught up in the latest fads.
The vast majority of vapers are sticking with e-cigs and vape pens, which are widely regarded as the original pillars of the vaping community, instead of upgrading to the newest and greatest high-powered vape mod.
When discussing e-cigarettes and vape pens, the subject of vape cartridges is inevitable. As a newbie to vaping, cartridges might seem like a daunting area of items to get your feet wet with.
As a rookie vaper, you may be unsure of what a vape cartridge is, how it works, or what to look for when it comes to purchasing one. We've done our best to cover all you need to know about vape cartridges so that you can make a purchase that is right for you.
Cartridges for a Vape Pen: The Basics
What are vaporizer pen cartridges?
Known as a vaporizer cartridge or e-liquid cartridge, this is one component of a certain kind or style of vape equipment. E-liquids, or e-liquids, are often stored in cartridges that are attached to basic vape devices such as e-cigarettes and vaporizers. With a threaded connection, they may be attached quickly and easily.
What are the basic components of a vape cartridge?
A vape cartridge is often made up of the following components:
This is where you'll inhale vapor; the mouthpiece is on the cartridge's upper end.

The vape juice is stored in the chamber.

Device heat is provided by an atomizer, which is responsible for heating up liquid to an appropriate temperature for vaporization.
How does a vape cartridge work?
In order to use a vaporizer, you must have a rechargeable battery as well as the cartridge. These two components, when combined, may resemble a regular cigarette in size and form, but instead of producing smoke, they will produce a vaporous discharge. You may be able to choose between a regular and a high-capacity battery depending on your vape cartridge.
The vaping experience may begin as soon as the vape cartridge is attached to the battery. The atomizer, the device's primary heat source, is powered by the battery. Vaporizing is then possible because of the device's atomizer heating e-liquid contained in the cartridge. Simply insert the mouthpiece between your lips and inhale the fluffy, cloud-like vapor after it's done heating up.
Are there different types of vape cartridges?
Yes. Pre-filled and refillable vape cartridges are the two primary types available for purchase when shopping for vape cartridges for sale.
Pre-filled vape cartridges
The cartridges are pre-filled with e-liquid, so all you have to do is connect one to your device. Once the liquid has been used up, the cartridge may be discarded and a fresh one attached.
While the variety of flavors available to you may be rather restricted, you can usually find selections that appeal to a wide range of preferences.
Refillable Vape Cartridges
You may use these again and again, but you'll have to manually fill them with your preferred e-liquid each time. You should anticipate to get around five uses out of each cartridge before discarding it, depending on the exact cartridge. Using a rubber-tipped syringe or dropper to refill one of these cartridges is the quickest and most efficient method to avoid any spills or messes.
To many vapers, refillable cartridges provide the flexibility of using their preferred e-liquid or even creating their own custom concoction that hits all of their taste preferences.
The Benefits of Using Vape Cartridges
Vape cartridges are no exception to the rule, as all major vape goods have their own perks. When you go with e-juice cartridges, you get the following advantages:
Ease of use.
With a prefilled cartridge, you can be back to vaping in a matter of seconds rather than wasting time and effort refilling your tank. Prefilled juice cartridges for e-cigs and vape pens are the most convenient way to vape. The refill procedure is typically made simpler by the rubber-tipped syringe or dropper you'll use, even if you elect to utilize refillable cartridges.
Portability.
Vaping on the move is made a lot easier with prefilled cartridges since you don't have to lug around several e-liquid bottles.
Versatility.
Prefilled or refillable cartridges: which is better? The good news is that you are not obligated to choose just one. When you're in the mood, you may switch things around and select the one that's most handy at the time.
How to Use a Vape Cartridge
The ease with which vape cartridges may be used is one of its most distinguishing characteristics. The best approach to ensure that you're using a product correctly is to consult the manufacturer's instructions. The following processes are included in the majority of vape cartridges:
To begin vaping, you'll need to choose an e-liquid to use in your refillable e-juice cartridge. 

Fill the cartridge with liquid

using a rubber-tipped syringe or dropper. This step is already finished for you when you use prefilled cartridges.

The next step is to attach your cartridge to your device with caution and little pressure. In most cases, the cartridge is threaded and attached to the device's battery by a screw.
You're all set to start vaping after you've connected the two components.
What should I look for in a high-quality vape juice cartridge?
As with traditional vape juice, the quality of your experience may be substantially influenced by what you buy for your vape pen cartridges.
There is no need to buy the most costly vape items in order to have a satisfying experience, but you should avoid purchasing products at costs that seem to be too low in order to avoid disappointment.
Cartridges loaded with prefilled e-liquid that were created using low-quality materials may have poor taste or a lack of vapor output.
Selecting cartridges should not be focused just on price; instead, look for a shop and brand with a good reputation for high-quality products. For unbiased input on the product, read online reviews, and don't be afraid to reach out to the company's customer care department with any queries.