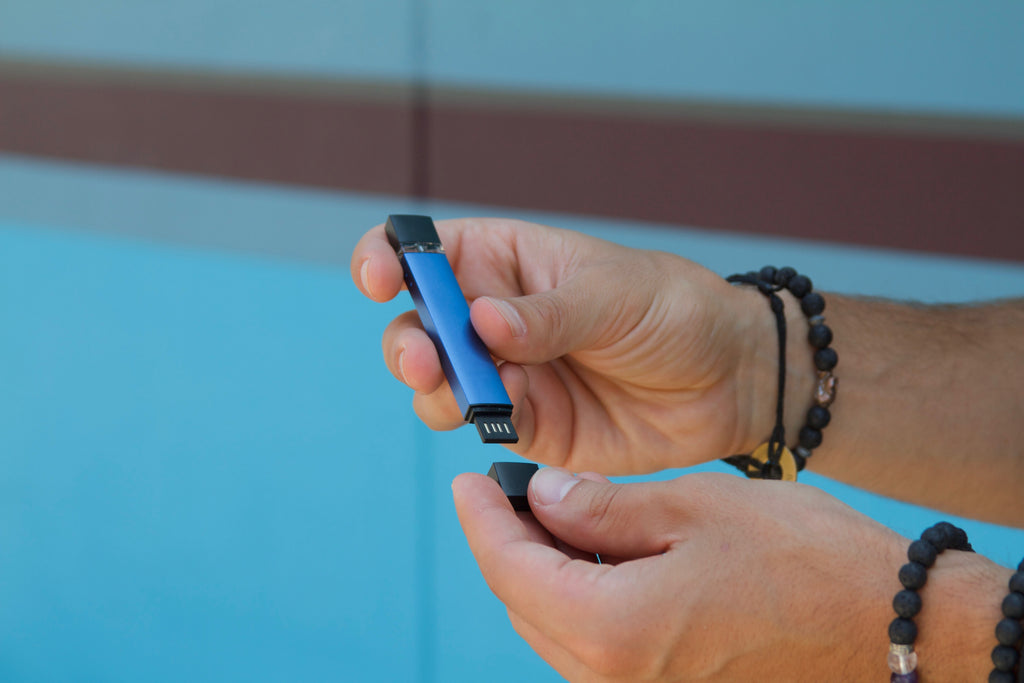 There are lots of vaporizer accessories currently on the market. This should not come to a surprise. Whether you are into vape pens, portable vaporizers, or full-blown, big-time, heavy duty, high-volume room vaporizers, you should start thinking about accessories. 
Let's get one thing clear, there's no such thing as a perfect product.
Some products can come close. A lot of brands are legendary for sure, but at the end of the day, everybody's different. You may have a special way of doing things. Maybe you have unique preferences that are very special to you. 

You shouldn't compromise.
You shouldn't settle, and it's very easy to think that just because a product works, that this fact alone should provide enough justification for us to keep using it. What if you're settling? What if you're not really fully getting the kind of experience that you think you should be getting? 

This is where accessorization comes in. Just because you buy accessories, add-ons, or modifications, doesn't mean that the main product that you are using is somehow deficient, or simply not up to the job. It's not all about that. 

Instead, it means that you are looking to invest in the product so you can level it up to where it needs to go. You're looking for a specific type of experience. You're looking for a certain level of efficiency. You're looking for convenience. 

Whatever it is you're looking for, you don't have to explain it to somebody else. Those are your needs. Aren't you entitled to doing things your way? After all, you are spending your own hard-earned money on the device. 

Sure, other people might have an opinion, but they can keep those opinions to themselves. Keep this in mind because in the accessories market, especially in vaporizers.
At the end of the day, it's all about you, your enjoyment and the value you're getting from the products you choose to use on a day-to-day basis. 
There are a lot of people who say, since they use certain types of vape mods, or vaporizer accessories for their vape pens, or they prefer a weed vaporizer add-ons, that those are the right products. 

That's ridiculous. This all takes me back to high school. You remember high school, right? I'm sure a lot of your friends were into a certain type of music and then comes along this new guy who makes it his life's mission to turn people onto another type of music. 

And once the crowd kind of warms up to the kind of music recommendations of this new trendy person, he turns his back on the stuff that he recommends, and he's moved on to something more cutting-edge and better. 

It wasn't really about the music in the first place. Instead, it's really all about being perceived as a hit, cool, cutting-edge, on top of things. People are always looking out for something bigger, better, and what's around the corner. 

This is sad because what works for them might not necessarily work for you.
Focus instead on accessories, modifications, and other things that work for you. That's the bottom line. You're the one who is going to be spending money. You're the one who's going to be investing your resources. 

While I'm not saying that you shouldn't listen to these other people, at the end of the day, you're the one who is going to have to live with your decision. Believe me, I have seen this happen quite a bit. 

People read some sort of online review or recommendation, they get taken in by the amount of seemingly endless favorable reviews. But by the time the package comes, and they put the vaporizer in their mouth, they are let down. 

Maybe you are buying a vape pen. Maybe you are buying the main unit, or you're buying an accessory or a vape mod, it doesn't matter.
At the end of the day, it all goes back to the same basic question: Are you getting your money's worth? 

Unfortunately, the only person who can answer that question is you, and this requires a tremendous amount of honesty.
So do yourself a big favor when considering vape mods or vaping accessories:
Focus on what works for you.
Focus on your interests.
Focus on your preferences.
Focus on your needs.
I know that's a lot to focus on, especially when it comes to a fairly basic piece of hardware like a vaporizer, but the bottom line is you are using that device to enjoy yourself. You are using that device to unlock the very best in life. You need the best equipment for that, so insist on nothing less.
Get the best mods from HippieVaporizer!