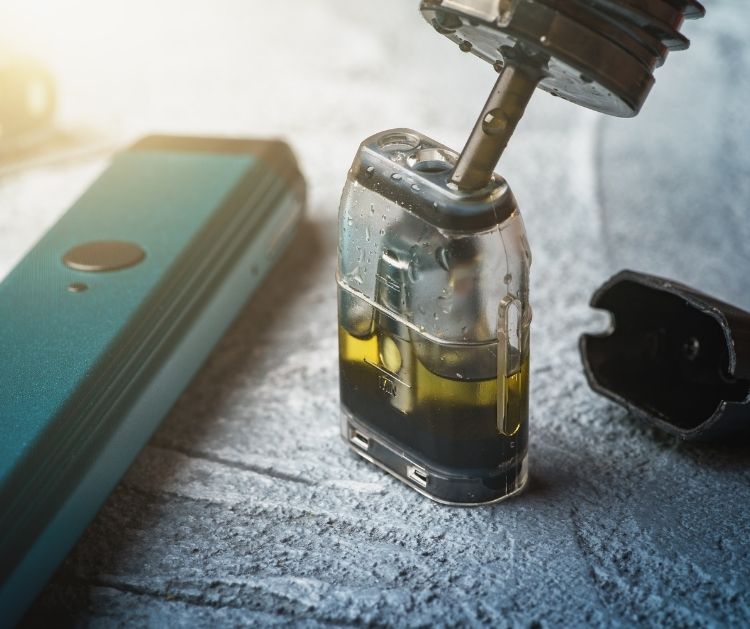 Cheap e-cigarettes may cost anywhere from $10 to $50 and are a good entry-level option for those who want to try vaping for the first time. From basic, disposable air-activated devices to more complex versions with refillable tanks and rechargeable batteries, there are a wide variety of cheap vapes on the market. Cheap vaporizers don't have to compromise on quality, thanks to their straightforward designs, which appeal to a wide range of people.
As far as vape pens and how to use them go, there is a lot of information out there. The sheer number of options available might be intimidating, particularly for those who are just getting into the game.
Everything you need to know about vape pens, from what they are to how to choose the best one for you, is covered in this comprehensive guide.
Before you make your first buy, you should think about a lot of things. It's important to consider where you'll be smoking, the sort of concentrate you'll be using, and your budget before purchasing a new pen.
Begin with the fundamentals and move deeper as we progress. 
What Is A Vape Pen?
Vaporizers are devices built and constructed to heat substrates (e-liquid, dry herb, or concentrates) to a temperature at which these substrates "vaporize" but do not burn.
With its similar design to e-cigs, vape pens have become a popular method to consume concentrates and other substances that would normally require smoking or dabbing. Vapes employ e-liquid, herbs, wax, or oils that are vaporized into an inhalable vapor full of powerful botanicals and active compounds to provide the desired effect and are considered healthier than conventional smoking devices, such as a paper cigarette.
Vape pens, like cigarette smoking devices, come in a variety of shapes and sizes. Vaping has become a popular alternative to smoking for a variety of reasons, including its ability to be used discreetly, its mobility, and its health advantages. Others are trying to kick the habit and use vapes as a transitional aid. 
The (Possible) Health Benefits Of Vaping
People are turning to vaping as a way to stop smoking because of the health hazards associated with smoking. Many studies have shown that vaping is less dangerous than smoking, but the judgment is still out.
It is also possible for vapers to choose how strong an experience they want, and to modify the dose of anything from nicotine to THC to best fit their requirements, tolerance, and objectives via the usage of vapes' consumables. Concentrates, particularly waxes and oils, remain longer. As a result, there is no smoke and the concentrates last even longer since they never reach the threshold of combustion. 
What to Look for in a Vape Pen
Battery life.
This is one of the most fundamental actors to watch for. If you buy a vaping gadget on a budget, be sure the battery lasts. It's a no-brainer that no one wants a device that allows them to vape for 20 minutes at a time. If the battery is more than 1600 mAh, it's an excellent bargain if it's affordable. Knowing the wattage of a device is also vital when it comes to burning a dab, herb, e-liquid, or other vaping substance.
Built material.
The quality of a vaporizer is directly related to the materials used in its construction. Pure titanium is the metal of choice for this project. Although a titanium alloy is used in certain cases. In other words, if the producer is just interested in making a profit, grade 1 or grade 2 titanium may not be worth utilizing. It is probably best to stick with titanium vaporizers.
Atomizer built material.
The components of a vape atomizer are very crucial to understand. Whether you want to know if a cheap vape is worth it or simply a piece of garbage, here is a wonderful method to do so. It is possible to employ a variety of materials such as ceramics, titanium and copper alloys or quartz. Ceramic atomizers, for example, are safer than other types of atomizers. Larger vapor hits are produced by quartz. There is a lot of vapor produced by titanium, which is fantastic for flavor and taste.
Where to buy cheap vape.
Before purchasing a vaporizer, it's important to know some fundamental product quality information. Battery life, atomizers, and other accessories might be tough to specify since they are all part of the whole package. Once you know what to look for, there are a number of venues where you can get a low-cost vape:
Online vape stores.
A wide variety of items may be found on various manufacturer websites. Massive bargains are made by well-known web sites and communities. If you can, take use of them. In addition, the majority of retailers provide promotional discounts, low-cost kits, or free delivery deals. To get the best deal, check out internet pricing and reviews on e-cigarettes, and then make an informed choice.
Local Vape Shops.
A specialized vape store is one of the best locations to get a fantastic deal. When making a purchase, be sure to work with a reputable vendor. Check out the top e-cigarettes and e-cigarette mods reviews and guides online before making a purchase. 
Best cheap vape brands with high quality 
AIRVAPE
Airvape manufactures a broad range of high-quality and reasonably priced goods. This is a terrific deal on a high-quality box or mech mod, if you ask me. There is no doubt that the Airvape XS Go  is an excellent option for beginners.  
 The Hippie
This is another e-cigarette company that prides itself on the high quality of its goods. If you're just starting out, the Hippie Nano+ and the Hippie Bee, both of which retails for $19.99, are excellent options. 
Saving on vaping Is Easier Now
You do not have to buy many gadgets or walk through every shop and leave every stone unturned in order to find what you are looking for. Before making a purchase, be aware of a few things. Start your search for the greatest value by finding the vape pen or box mod that works best with e-liquids or dry herbs.
It's important to keep in mind that whether you're looking for a cheap vape or even economical e-liquids, don't compromise on quality.