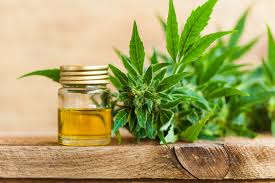 Stop Spring Allergies In Their Tracks With CBD
Many people in this world have allergies, but it is especially more pronounced come springtime.  Although you just want to go outside and enjoy the green grass and newly bloomed flowers, having spring allergies is just completely unwelcome. From now going forward, stop spring allergies using CBD. 
Causes of Spring Allergies
Whenever an allergen comes into your body via direct contact or through the airways, there is an immediate reaction from your immune system. This reaction typically manifests itself as excess sneezing, runny nose, watery eyes, clogged sinuses, rashes, or itchy skin.
No matter what the manifestation, when you have an allergy, particularly during springtime, it is super uncomfortable and frustrating.
It is completely common to have seasonal allergies in the spring. Whenever plants are growing they give out pollen. Pollen is one of the biggest causes of allergies. So, it does not matter if you live in an urban jungle or a rural area, it is highly impossible to avoid getting into contact with pollens that make your immune system react. 
CBD Industrial Hemp
The system of endocannabinoid has a solid connection to the immune system of your body. By making use of endocannabinoid receptors, CBD can affect the response of your immune system to allergies. 
 When it releases histamines, the immune system reacts to allergies. Histamines are the ones they create inflammation, with you ending up with itchy rashes, puffy eyes, and a runny nose.
According to studies, CBD particularly responds to histamines. Actually, the research demonstrates that CBD, a cannabinoid, helps avoid mast cells from bringing out histamines that cause inflation. This shows the ability of CBD to decrease allergies and stop the reaction of the immune system to springtime allergies.
Research also demonstrates that generally, CBD is a strong anti-inflammatory. It is implied in the research that CBD, whenever consumed or made use of topically, can be able to calm down the body's reaction to allergens. 
Allergy Relief from CBD Delivery Methods
Whenever you have a spring allergy springing up, there are a couple of CBD delivery methods you can use to give you relief.
Using CDP Isolate Droppers in your regular routine is straightforward and convenient. At a similar time each day, take a dose below your tongue to get quick relief for the entire day.
If allergies get you through the day, CBD vaping could be the delivery method of preference for yours. The vape juice of the CBD can be put inside your vape to give you fast relief. 
I recommend the Hippie NANO+. It is extremely easy to use, the smallest oil vaporizer on the market, such a discreet product for a very reasonable price $19.99. 
This highly designed little beauty fits in your pocket, purse or palm, so easy to carry anywhere you like. Just twist off the little cartridge tank and fill it up with your flavored or unflavored CBD oil, adjust the temperature and make sure you only put a few drops oil in so the tank won't overflow.
You can also buy already made CBD oil cartridge for vaping, that's another easy solution for oil vaping. 
CBD Misconceptions 
There are a lot of misconceptions about CBD oil. This can be attributed to lack of information on cannabinoids themselves or how the system of human endocannabinoid actually works.
Although there is much research about CBD oil, public discussion about it is very minimal. Here we discuss some misconceptions about CBD oil. 
CBD Oil As A Cure
While CBD oil has many health benefits, it is incorrect to say that CBD can cure a particular sickness or illness. CBD oil used as a dietary supplement has therapeutic advantages, but to be able to cure it is completely different.
Even though studies show that CBD oil has many health benefits, it cannot claim to cure. Calling it so is taking advantage of people who are looking for a way to solve their challenging illnesses. You are being counterintuitive with their healing process.
The many benefits of CBD oil, like anxiety and pain relief, also are not exactly a great definition of a cure. It is more for maintenance or therapy rather than an actual cure. 
CBD Oil is Psychoactive 
This is completely untrue. A lot of people think that anything that comes from cannabis plants is immediately psychoactive. But this is false. The cannabinoid that is connected to psychoactive impacts, including paranoia, with pain relief, increased appetite, improved sleep, etc., is actually THC.
The system, endocannabinoid, is a huge series of receptors inside the nervous system that supports the balance of many bodily functions. This is regulated by the endocannabinoids.
These are compounds created and spread throughout the body. Phytocannabinoids, naturally taken from the cannabis plant, works inside the system and can open many effects, which, to this day, are still being studied.
A thing that is completely understood is that CBD oil is completely non-psychoactive. This is the reason why researchers and doctors want to use it for health and therapeutic purposes. This is a good option for those who would rather not experience THC's psychoactive effects.
CBD Oil As Derived From Similar Plans As THC
Actually, the cannabis group is more differentiated than expected. The most common ones are Cannabis Indica and Cannabis Sativa, including their hybrids. But, how they are different are not as well known. The species that are less known include the Cannabis Ruderalis.
Although both Indica and Sativa can have THC, and hence psychoactive impacts, not all the Sativa have big levels of THC to have an impact. Sativa L typically has no THC at all and does not have a psychoactive impact, yet still has a lot of CBD. 
CBD and Pets
If you were wondering how to ease your pained, anxious, or elderly dog, CBD oil could be the answer. complete hemp and terpene product designed specifically for cats and dogs. 
Pet CBD food can help your pets feel more relaxed and more behaved, helps aggression disorders, self-trauma, cognitive problems, excessive vocalization, and urination/marking problems.